Where To Buy A Wedding Dress
You're finally on a hunt for THE perfect wedding dress but did you know there were so many places to look? The typical high street wedding dress boutique usually springs to the minds of newly-engaged brides to be, but what other options are there? Plus there are so many dresses, where should a bride begin?!
Below we have given some advice for different bride's dress needs to help make gown shopping a simple and as stress-free as possible.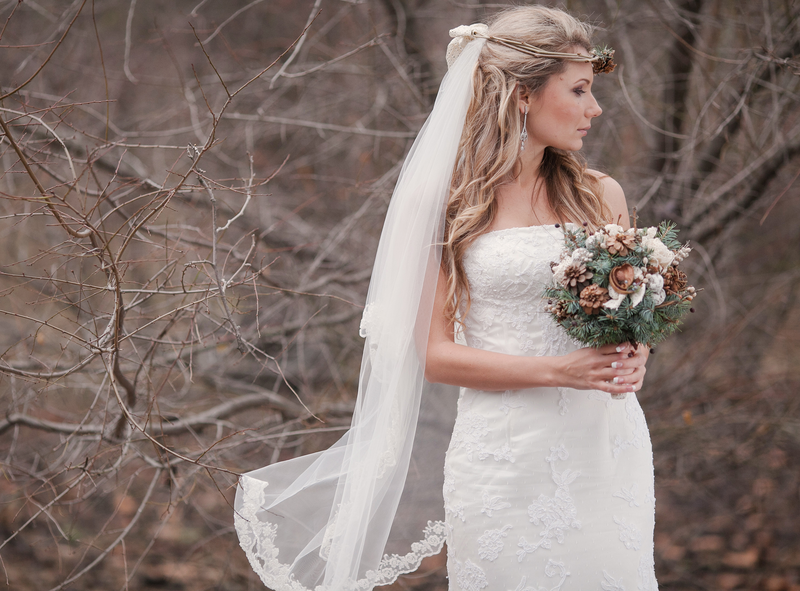 Jump to:
'I Want A Designer Wedding Gown'
If you've always dreamt of donning an elegant and sophisticated designer wedding dress then you're in luck - they're everywhere! OK that's not particularly helpful so lets break this down some more. There are many, many wedding dress brands and most describe themselves, or are described by the dress sellers as 'designer'. What you, the bride, needs to do is decide what 'designer' means to you. For example, are you happy to search for a dress that has been created by any individual designer/design house regardless of price and is therefore technically 'designer', or were you planning on sourcing a gown from a top-end, premium name? Are you a French Connection or a Stella McCartney girl? Ted Baker or Alexander McQueen?
Let's assume you're happy with a mid-range designer brand. You can find these dresses in nearly every bridal shop across the country and so the options are endless. Many dress shop owners are in contact with a dress wholesaler who allocate certain dresses or brands to a specific shop. This is to help provide a good dress range across several shops in a town or geographical region. Therefore if you're planning to visit some local bridal boutiques we recommend visiting several shops to view a good selection of designer brands. For notes on wedding dress shops read here.
The other thing to bear in mind is the dress price. Unless there is a specific sale on - 'All dresses just £500/$500', you will not be able to determine the price range for the designer dresses. By all means set yourself a maximum amount that you're willing to spend on a dress, but be prepared for the costs to vary from dress to dress significantly. In the UK it is very common for these mid-range designer gowns to be priced anywhere between £400-2,000. Of course there are shops that sell dresses for well below this amount but these are usually in the sale. Feel free to ask the shop staff what is the price range of the dresses they have in stock.
Here are some designers that fit into this price range:
Cosmobella, Benjamin Roberts, Maggie Sottero, Sophia Tolli, Ronald Joyce, Alan Hannah, Sincerity Bridal, Amanda Wyatt, Mori Lee, Augusta Jones, Essence of Australia, Alfred Angelo, Sottero & Midgley, Stephanie Allin, Ellis Bridals, Stella York, Romantica.
Now moving onto premium designers of bridal gowns......well some of these top brands can be found in high street boutiques but for the biggest ranges you may have to travel to a larger town. For example, at the time of writing, Caroline Castigliano gowns were available only through 19 stockists in the UK. The costs of these dresses can set you back a pretty penny - a good friend of mine bought a Caroline Castigliano gown from the flagship store in Knightsbridge a few years back and the price was £3,500 (although she did manage to bargain a discount off of that price).
Premium named gowns also vary significantly in price and retail anywhere between £1,500-10,000. When planning your visit to your chosen boutiques, the same advice applies as above - read previous customer reviews. Below is a list of high-end designers and you can find your nearest stockist on their websites:
Caroline Castigliano, Ian Stuart, Alexander McQueen, Vera Wang, Pronovias, Jenny Packham, Sassi Holford, Justin Alexander, Bruce Oldfield.
'I Want To Buy A Wedding Dress Online'
Easy! Pour a drink, grab some nibbles then sit down and relax ready for dress shopping. There are thousands of dresses online that can be purchased with a click of a button, from high street names to individual dress makers. To start off, see our list of wedding dress online shops here.
Online 'high street' wedding dress shops tend to have a retail price much cheaper than wedding boutiques. For example, Monsoon currently has bridal gowns costing £250-500 ($300-600). These types of dresses are still well made and very pretty but are cheaper due to decreased selling costs and being mass produced. The dresses can be delivered within a few days which is perfect if you don't have much time before the big day. These gowns tend to be very elegant, comfortable and perfect for most weddings, however if you are set on wearing a big princess ballgown then your options are limited here. If you are able to, we recommend ordering several different wedding dresses online to try at home. Invite some trusted friends and family members round to help you choose the right dress from those ordered. You can also make your dress unique by adding simple embellishments to the gown such as a sash or brooch, or sewing on small pearl beads and diamante sequins sequins.
One-off and made to order wedding dresses are available through websites such as Etsy and Not On The High Street.com. Many are handmade and only take several weeks to be delivered and some sellers allow you to custom your dress slightly making it all the more unique. You will also find a very large range of coloured bridal gowns if you do not want a white-based dress. This price-competitive buying option provides you with dress choices from around the globe and can be purchased instantly. The main thing to bear in mind is that personalised and made to order wedding dresses are usually non-refundable unless faulty and so it is paramount that you provide correct body size measurements and are perfectly happy with the options you have chosen and the fact that the colours may be different than those in the pictures. It is also useful to check out the seller's online reviews before you buy.
The success rate of wedding dresses purchased online from China (and other Asian countries) are an on-going debate. The endless Chinese creations are sold very cheaply online and are often based on current designer wedding gowns. Whilst some brides rave about how perfect their dresses are, there are also many who are left very disappointed. On Ebay many of the dresses are priced well below £100 and include shipping. If you choose wisely See our blog post 'Buy A Wedding Dress From China' for buying advice.
'I Want To Buy A Second Hand Wedding Dress'
Good for you! With so many brides opting to buy a new gowns it can be refreshing to hear of brides going green by seeking a once-loved dress. By choosing to buy a second hand wedding dress you have opened up countless options with regards to designer dress vs. price. It is also a way of cutting costs if your planning on wearing more than one wedding dress on the day.
The largest selection of used wedding dresses can be found online at Ebay, Preloved and Gumtree. There are also various websites dedicated to selling used dresses such as Bride2Bride.co.uk, StillWhite.co.uk, PreOwnedWeddingDresses.com and SellMyWeddingDress.co.uk. Alternatively visit an Oxfam wedding shop to try on and buy a dress whilst helping a charity at the same time.
'I Want To Buy A Unique Custom-Made Wedding Dress'
There are several places to find a wedding dress maker to create your bespoke gown. Some good bridal boutiques with expert seamstresses will help create the right dress by adapting the designs of what they have in stock, such as pairing a skirt from one dress to the bodice of another. Depending on the design and fabric chosen, they may be able to extend or shorten the dress, add or remove embellishments, order the dress in a different colours (if there are other colour options available) and of course order it in your size. You can also buy a made-to-order dress on Etsy from many sellers but be sure to look at the dress description and reviews. Most of these dresses are made according to the design shown in the picture and only the colour and size is the optional part.
If you would like a dress made from scratch with either your own created style or one designed exclusively for you, then you need to either find a dressmaker local to you who specialises in making wedding dresses or contact one of our noted expert dress makers listed here on our article 'Design Your Perfect Dress'.
'I Want To Buy A Cheap Wedding Dress'
Firstly is depends on what you consider to be cheap really is. For one bride finding a dress under £50 is cheap whereas another may consider cheap as under £1,000. It really comes down to personal financial circumstances, wedding budget, wedding style and appetite for spending so little or much on a dress. To start off we have listed options from as low as possible below.
Under £50 - For dresses in this price range you may want to consider buying a used dress to give you more options. The first is to look in local charity shops however the choice will be very limited. Most charity shops receive the odd wedding dress and of course you'll only know it's there is they have taken the time to display it in the window. Try your luck at phoning around to see if they have any dresses in storage at the shop waiting to be put on sale. Also have a look at wedding dresses online where you may be able to pick up either a used dress very cheap or even a new dress that was never worn and still being sold cheap. Here is a link to wedding dresses under £50 on Ebay. 
Under £500 - Now things are getting a little easier. You can of course can still look online for wedding dresses under £500 where you're highly likely to grab a designer used dress at a discount price. You will be able to purchase some sample gowns from bridal boutiques and at bridal fairs. You also have a huge range of new high street wedding dresses to choose from as well as some custom made gowns that can be purchased online. A little more digging and you'll be able to find bridal boutiques specialising in selling new designer dresses at under £500 such as Townhouse Bridal in Cambridgeshire (www.townhousebridal.co.uk) or large wedding shop 'warehouses' like Wed2Be.
Under £1,000 - Finding a wedding dress for less than £1,000 should not be a probelm at all. To many brides, spending this amount of amoney on a dress is an astronomical amount. Within this budget you have all those options already listed above as well as the option of hunting around in many bridal boutiques. Of course some bridal boutiques will have dresses starting about this price but the majority will start the price range at around £500-750 giving you a starting point below that four-figure number.
lebrity Style Wedding Dress'
A b............................................
'I Want To Buy A Beach Wedding Dress'
A beach wedding - lovely! The first thing you need to ask yourself is 'what type of wedding dress I you want'? If you want a short and practical dress for hot weather, try looking at places online. You can also find longer wedding dresses that tend not to be too thick or fussy. Suggested places are Monsoon, Coast, Debenhams, John Lewis, Phase Eight, Etsy & Ebay.
If however you're in love with the idea of donning a layered full bridal gown in a hot climate then bear in mind some of these potential issues:
Will you be too hot? The last thing you want is to feel uncomfortable on your day.
Will the dress get in the wet? A damp heavy dress that can take a while to try dry could spoilt the overall look of the gown as well as making walk and dancing a bit tricky.
Some brides choose to wear two dresses on the same day, if their budget allows. These can be worn in alternating ways - first in a short, light gown to get married on the beach in and then a longer wedding dress for dining and dancing in the evening (if retreating into a hotel for the evening). However some brides opt to do this the other way around - wear a full long length dress to get married in for WOW factor when walking down the aisle and then change into a shorter simpler dress for comfort and serious dancing in the evening.
'I Want To Buy A Dress Locally'
Shopping for your wedding dress local to you should not be a problem, especially with bridal shops located all up and down the country. Simply search for 'wedding dress shops' in Google or use our wedding boutique directory which we are continually adding to and updating. For other requirements such as cheap dresses and custom made wedding gowns, see the relevant sections above.